Defenders Repeller Ribbon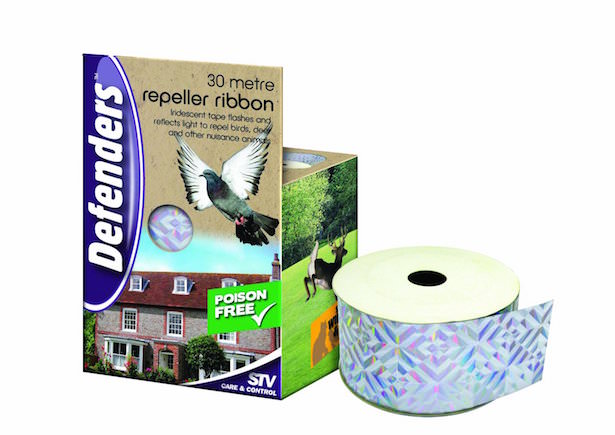 The Defenders repeller ribbon is an iridescent tape that flashes and reflects light to repel birds, deer and other animals. It's ideal for use in protecting fruit and vegetable gardens, seedlings and newly seeded lawns.
We found the ribbon very effective in sunny and breezy conditions, on some overcast still days the ribbon is less effective.