Defenders Deer and Wildlife Deterrent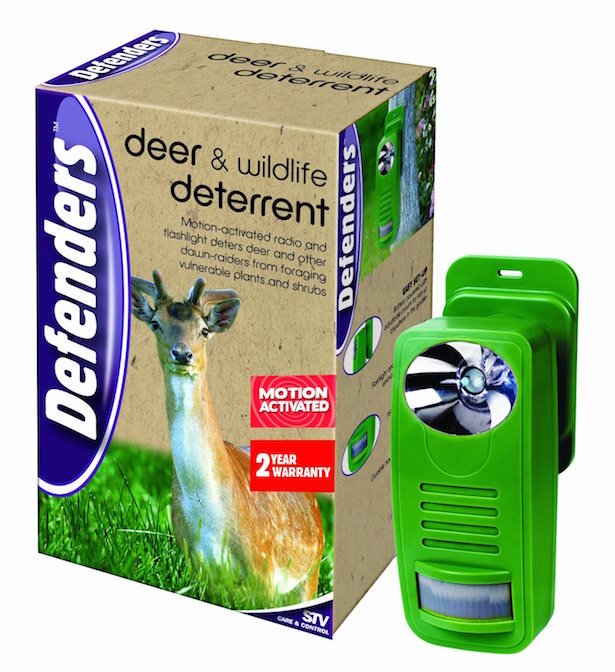 The Defenders deer repeller uses a flashlight and radio speaker to scare away deer and other animals. It is automatically triggered by a passive infra-red detector. The weather proof devices can be fixed to sheds, walls or even trees in the areas you want to protect from deer.
These units are very effective against deer, we highly recommend them. You may need to purchase more than one to cover all of your garden.