Growing Success Squirrel Stop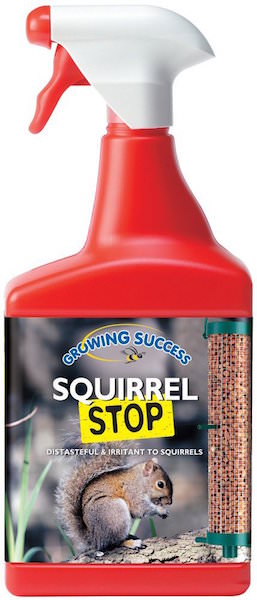 Squirrel Stop! is a natural repellent made from plant extracts which are off putting to squirrels but not to birds. It is made from capsicum peppers which are attractive and safe for birds and are infact a source of vitamins and proteins.
Spray on to bird feeders every 48 hours until squirrels change their feeding habits.