Procter Pest-Stop Ultrasonic Cat Repeller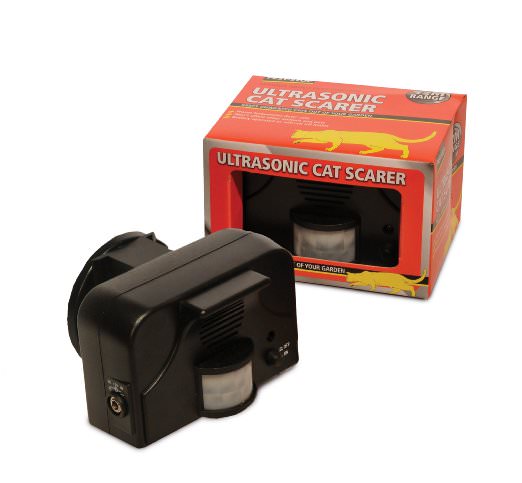 The Procter Pest-Stop ultrasonic cat scarer is triggered by a passive infra-red detector. It comes with a wall mounting bracket ideal for house and shed walls, however there is no ground spike option so it isn't suitable for other more open areas. It runs off two 9V batteries or an optional extra mains adapter (PS3015 AC/DC adaptor). Clearly designed for back yards rather than large gardens, it lacks the flexibility that the ground spike models have, you won't be able to easily reposition it.
The repeller has a range of up to 12m in our tests. A good repeller if you wish to run off the mains rather than use batteries. However for larger gardens we cannot recommend it, there are better ultrasonic repellers available.