PestBye Advanced Plug In Spider Repeller Deterrent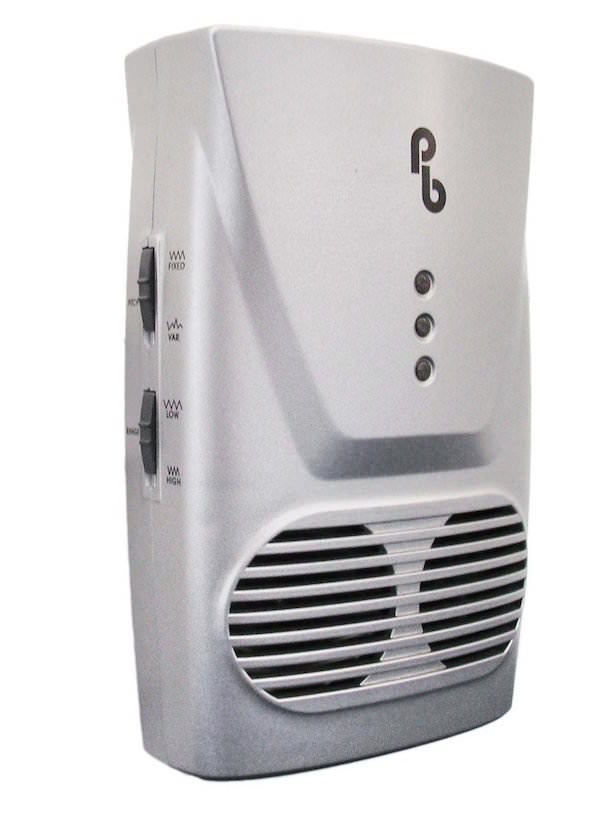 This electromagnetic repeller can cover an entire standard four bedroom house (approx 2000 sqft). It's perfectly safe for us humans and will not affect your TV, broadband or any other electrical device.
The device uses ultrasonic sound waves at frequencies too high for humans and most pets to hear. Ultrasonic sounds are thought to be uncomfortable for cockroaches, spiders and crawling insects. The range of ultrasonic sound waves is not sufficient to cover your entire house though as they don't pass through most walls.
The device also uses electromagnetic waves sent through the electrical wiring of your house, again these are repellent to both spiders and cockroaches.
Be aware when you first plugin the device you may see more spiders or cockroaches for a day or two. This is because they are disturbed from their hiding places and are trying to escape the electromagnetic and ultrasonic waves.