Defenders Bird Spikes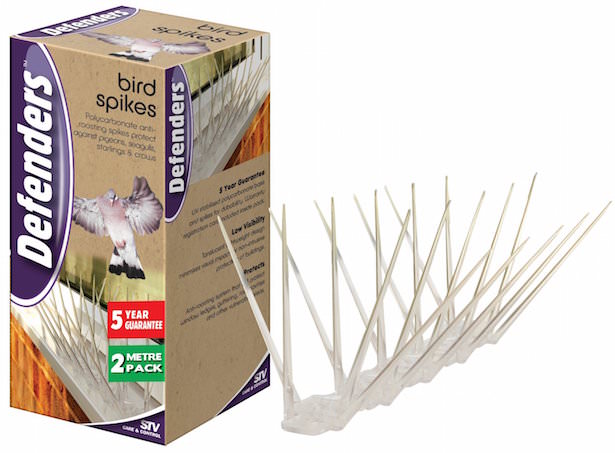 These bird spikes are easy to install using standard silicone adhesives and prevent birds from landing and perching on fences, guttering and window sills.
They come with fixing clips that can also be used to attach the bird spikes to objects with a narrow rim such as aerials, satellite dishes, windows and balconies.
A great long term solution to stop birds defecating on your windows, roofs and fences.