Keep off Deterrent Dog & Cat Repellent Crystal Gel
Home Garden Lawn Paths Door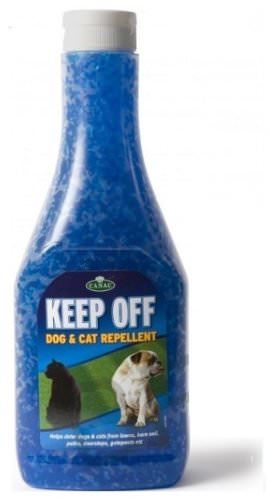 Keep Off was developed as a safe and effective way of deterring both cats and dogs from your garden lawns and flower beds. The crystals are environmentally friendly and are recommended by the Royal Horticultural Society.
The gel crystals release a scent that it unpleasant to dogs and cats but not a problem for humans.
You must re-apply these crystals every couple of weeks as they natually bio-degrade and lose their scent, especially during periods of heavy rain.
While we found these crystals effective, for a longer term solution consider an ultrasonic or water repeller.