Procter Pest-Stop Havahart Spray Away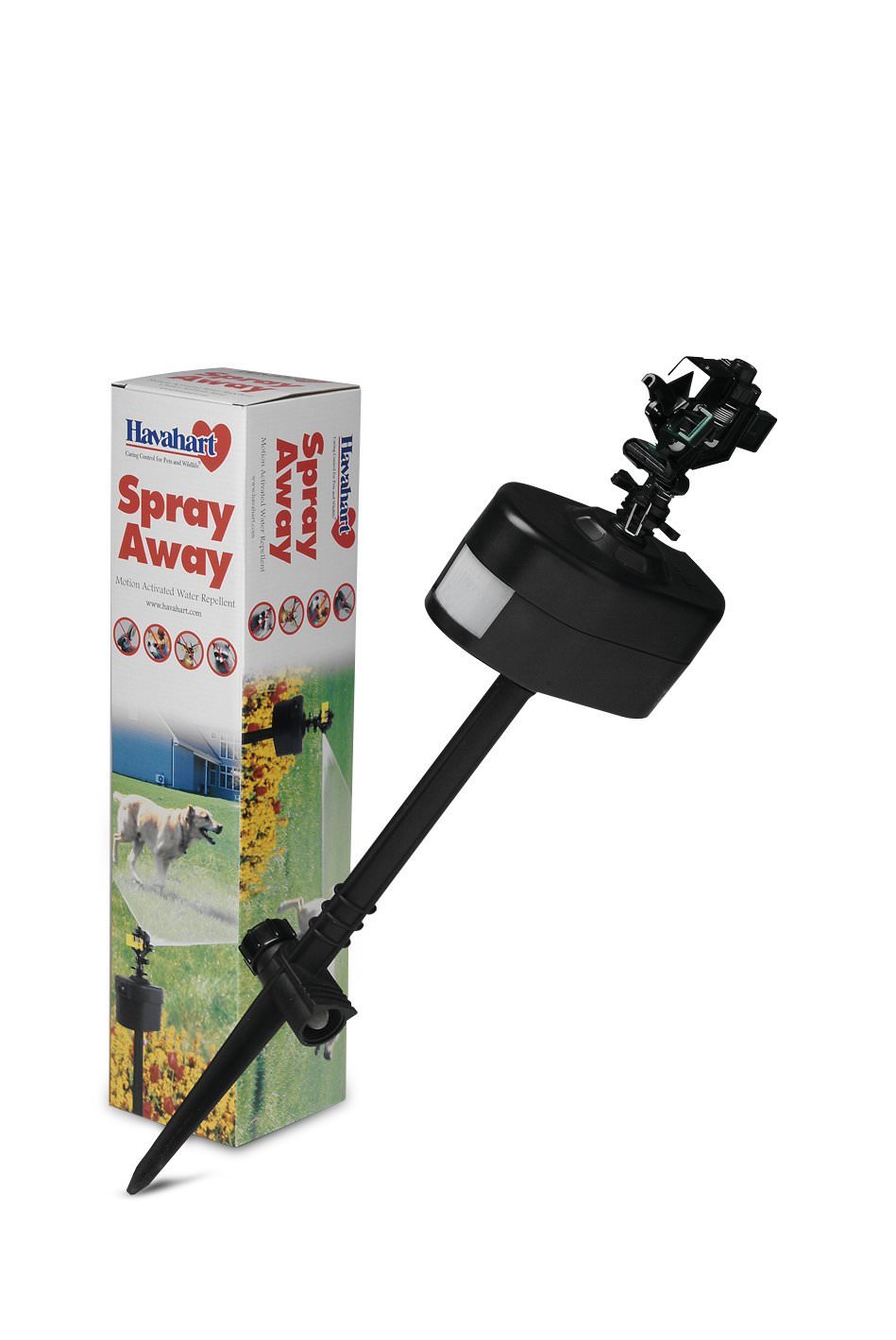 The Procter Pest-stop water jet sprayer is powered by a 9 volt battery and triggered by a passive infra-red sensor. It has a range of about 10 metres with a maximum arc of 300 degrees. You must connect your garden hose to the unit, the range will be ultimately decided by how much water pressure you have in your area. At least 2 bar pressure is recommended for a decent range.
Many users report a problem with the hose connector leading to a dribble rather than a jet spray deterrent. You may need to replace the connector with a Hozelock Male Threaded Adaptor.
Ultimately we found the Contech Scarecrow better constructed and more reliable than this Procter.