Procter Ultrasonic Garden Pest Repeller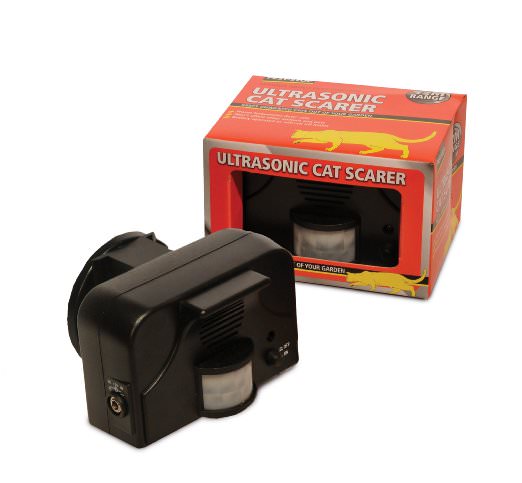 The Procter is an ultrasonic fox repeller with infra red detector which covers an arc of 110 degrees with a range of 10 metres. The ultrasonic sound is only triggered by the foxes body heat, it will scare away the fox but is inaudible to humans and won't affect birds.
It's a safe and harmless way to stop foxes from pooping in your garden. As with all ultrasonic repellers it may take a couple of weeks before the fox is trained not to come through your garden, they are creatures of habit and breaking their habits takes time.
The repeller runs off four 1.5v D size batteries or the optional extra 6v Pest-stop DC adapter which comes with a long 4.9 metre lead. We recommend the DC adapter since the batteries may only last 1 to 3 months depending on how often the repeller is triggered.