Zensect Moth Proofer Balls with Lavender from Caraselle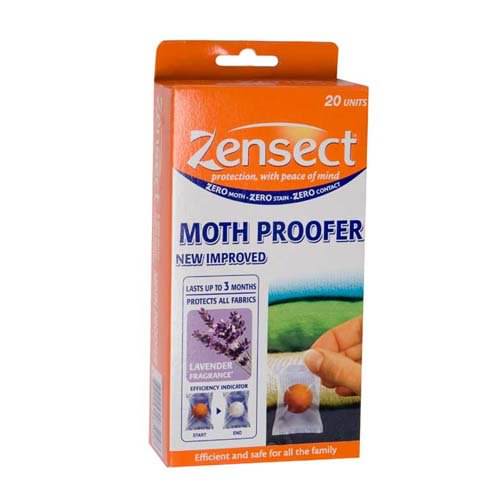 Zensect moth proofer balls use lavender to safely repel moths from your clothing in wardrobes, closets and draws. They last up to 3 months and fade in color to indicate when they are no longer effective. Each pack somes with 20 sachets for placing in draws and also in the pockets of hanging clothes.
Highly effective and with a pleasant odor these moths balls are recommended.