Sharkbanz 2 Magnetic Shark Repellent Band
for Swimming, Surfing, Diving, Snorkeling and All Ocean Sports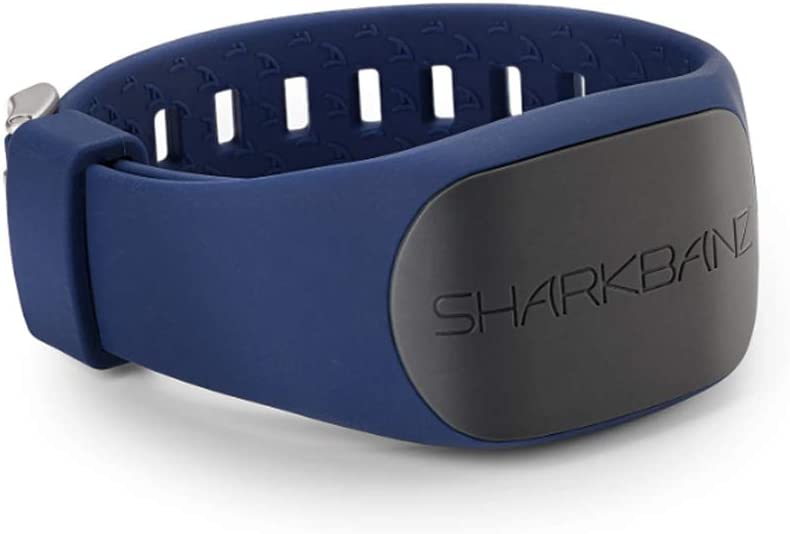 By Craig Basset, Expert Reviewer for Repellent Guide

published: Aug 26, 2023 | updated: Aug 26, 2023
Guardian of the Seas: As an avid ocean enthusiast, finding a reliable companion for my deep blue adventures has always been a priority. That's where the Sharkbanz Magnetic Shark Repeller Wrist Band comes into the picture. Merging innovation with well-documented science, this wrist band offers unparalleled peace of mind.
Effective and Backed by Science: At the heart of its design is the patented magnetic technology. The band is devised to overwhelm sharks' electroreceptors, essentially providing a discomforting sensation that discourages their approach. It's not just a lofty claim — the band's efficiency is grounded in published research, rigorous testing from the Western Australian Government, and even verification by an independent university.
User-Centric and Always Ready: What truly impressed me was its user-friendly nature. Without the fuss of batteries or the need for charging, the band is perpetually operational. Its feather-light weight of just 3 oz and the option to wear it on the ankle or wrist enhance its convenience. The band's waterproof rating of up to 100M/330 ft adds another layer of trust. And for those who travel, its TSA-friendly nature and the inclusion of a magnetic shielded box for safe storage is a boon.
Personal Testimonials: During my swims in regions known for their shark populations, I was pleasantly surprised by the absence of any shark encounters. While it's hard to attribute this solely to the Sharkbanz, the peace of mind it offered was palpable. The saying, "Better safe than bitten," took on a whole new meaning for me. It's noteworthy that in certain areas, local shoreline swimmers view this band as mandatory equipment. Its comfort and style variety made it a cherished accessory during my swims.
Quality Craftsmanship: The meticulous craftsmanship of the Sharkbanz wrist band stood out. With an ergonomic design and the utilization of premium materials like soft silicone and stainless steel, it promises not only comfort but durability as well. The 3-year guarantee against any manufacturing defects amplifies its credibility.
In Conclusion: With its accolades and trust from oceanic communities worldwide, the Sharkbanz Magnetic Shark Repeller Wrist Band has established itself as a beacon of ocean safety. With this band on, diving into the ocean felt like a journey accompanied by a trusty shield.
---