Guard Alaska Bear Repellent Spray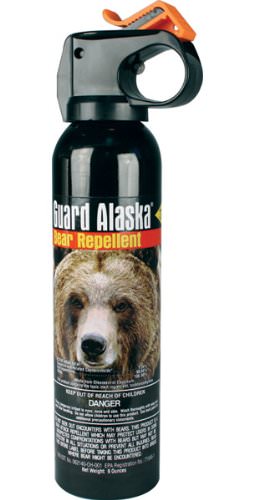 This is the a repellent for all kinds of bears, it uses a fogger delivery system to quickly engulf bear's face for maximum effectiveness.
The Guard Alaske was put through six years of intensive testing in the Alaska wilds. It contains a maximum strength 1.34% total capsaicinoid pepper formula and has a 15-20 feet firing range. The full 9 ounces of protection is released in 9 seconds
It can also be used for protection against wild dogs, coyote and mountain lions.