Sabre Frontiersman Bear Attack Deterrent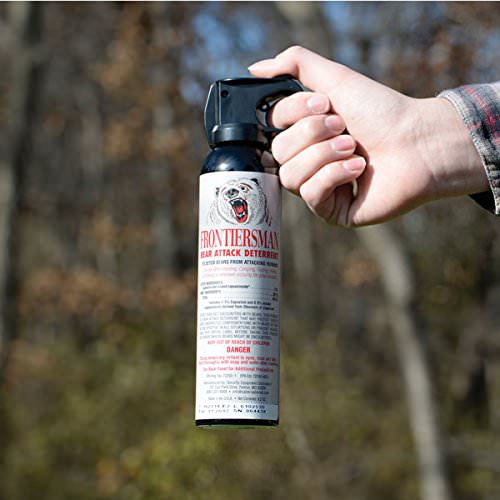 The Sabre Frontiersman bear repeller uses a 9.2-ounce canister with dual propellant and has a hip holster for immediate access. The repellent spray has a 35 foot range and releases 52 grams of repellent per second.
This bear repellent has been field tested by the Elmendorf, Air Force Base in Alaska. Sabre are a trusted name in pepper sprays used by law enforcement across the United States. If you are in bear country it is recommended that you wear the hip holster - ready for any encounter, since bears can charge at least 30 feet per second.