Defenders Rabbit And Wild Animal Repellent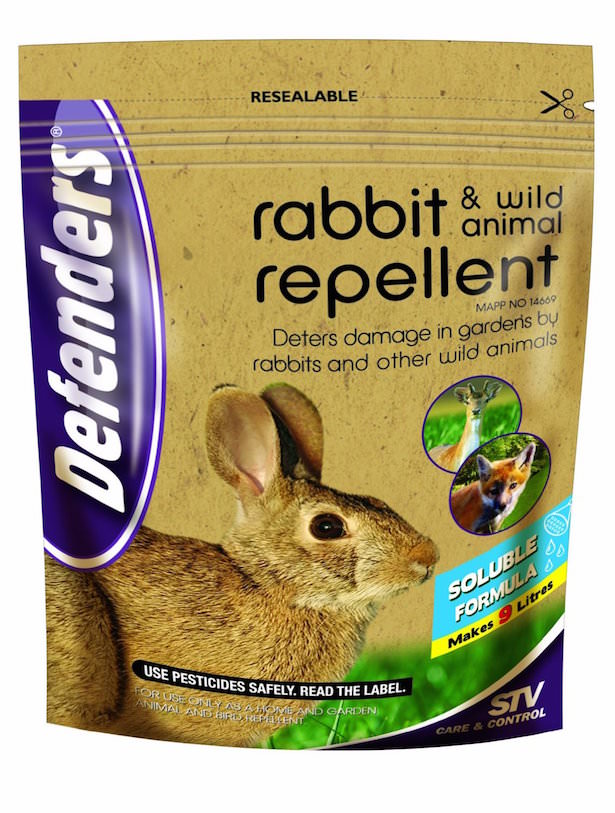 Defenders rabbit repellent comes as 50 gram sachet of powder that can be used to make up to 9 litres of spray solution which can cover up to 32 sq metres. Disolve the powder into luke warm water and use a watering can with a fine nosal or spray to cover the affected areas.
The solution will need to be applied regularly, so buying more than one sachet is recommended.