Everguard Granular Rabbit Repellent
My Garden's Guardian Angel!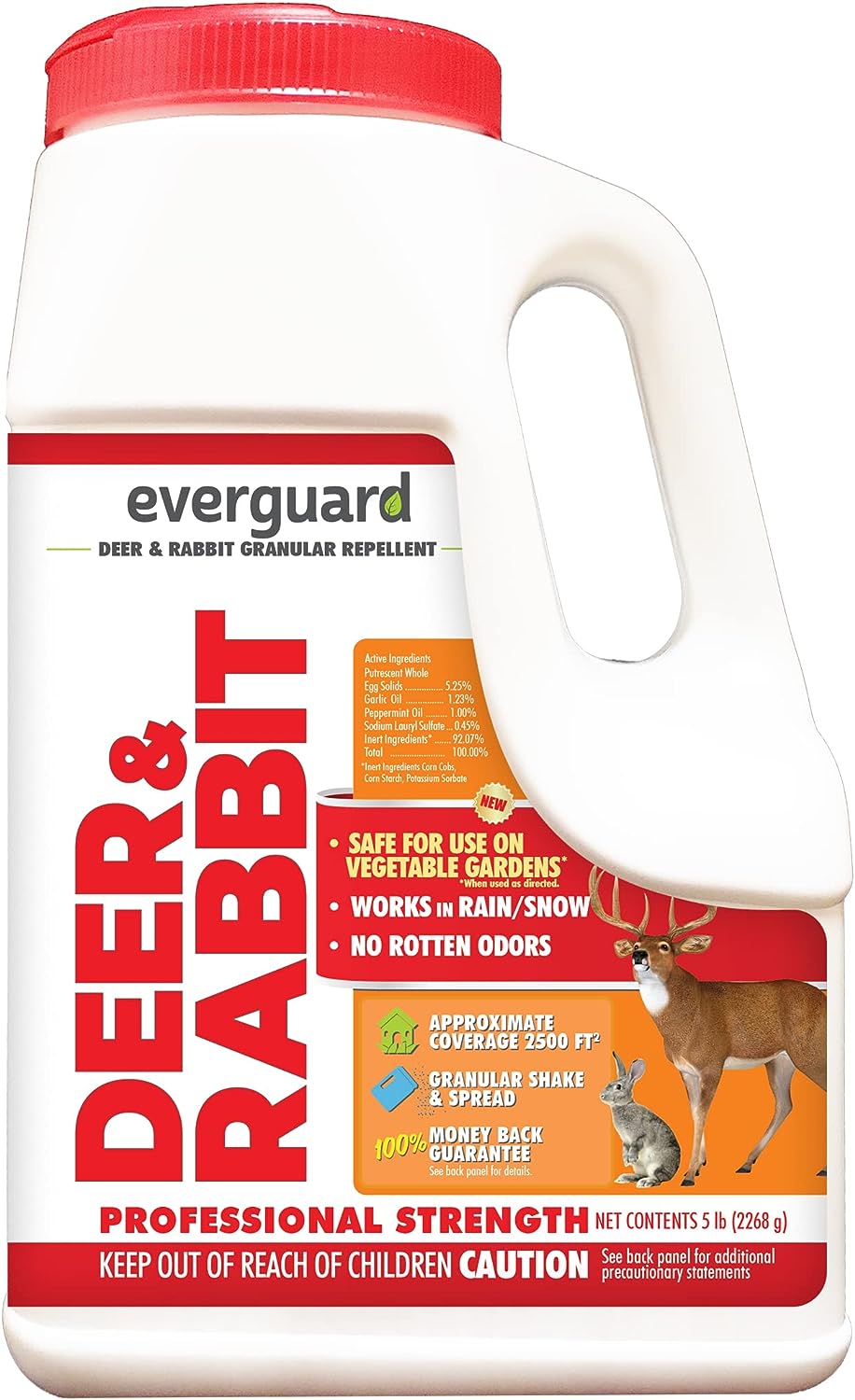 By Craig Basset, Expert Reviewer for Repellent Guide

published: Mar 15, 2017 | updated: Aug 25, 2023
The ongoing battle with rabbits nibbling at my plants had become the bane of my existence until Everguard's Granular Rabbit Repellent came to the rescue. Here's a breakdown of my experience with this product:
Commercial Grade Effectiveness: One of the standout features for me was learning that Everguard Repellent formulas are not just some off-the-shelf products; they're commercially developed. This explains the unmatched protection it offers!

Enduring Protection: I've tried numerous repellents before, but they often got washed away after a single rain. With Everguard, the relief lasts up to a whopping 4 weeks, rain or shine! And as someone who doesn't enjoy reapplying products often, this is a godsend.

Barrier of Safety: I've strategically sprinkled Everguard around my garden's perimeter, turning it into a fortress against those pesky rabbits. With a coverage of approximately 2500sqft, a single packet goes a long way for my garden.

Edible-friendly: As a proud owner of a vegetable patch, the safety of my edibles is a priority. I was thrilled to learn that Everguard is suitable for use on edibles, ensuring that my veggies remain both untouched by rabbits and safe for consumption.

Odor? What Odor?: In the past, I've been turned off by repellents with strong, off-putting smells. Everguard, on the other hand, is subtle with a non-offensive odor, making my gardening sessions more enjoyable.
In summary, the Everguard Granular Rabbit Repellent has been a game-changer for me. The blend of effectiveness, longevity, and its considerate design for edible plants has made it an indispensable part of my gardening toolkit. If you've been on the fence about trying a new repellent, I wholeheartedly recommend giving Everguard a shot!
---