Cutter Insect Repellent Mosquito Wipes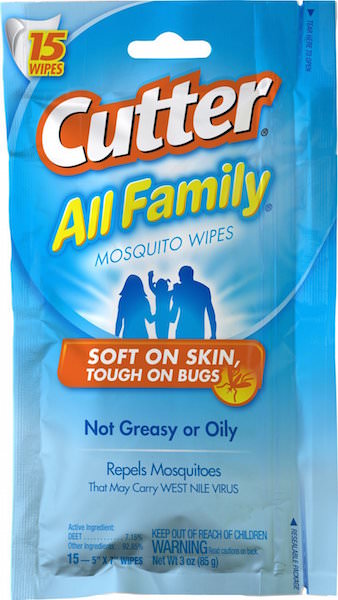 These mosquito repellent wipes are a convenient way to protect your family. They contain 7% Deet so becareful not to ingest the repellent and we recommend that you apply these wipes to your kids rather than let them apply it themselves.
These are ideal for carrying in your bag and pulling out when required whether you're on holiday or just making a local trip.