Natrapel Picaridin Insect Repellent Wipes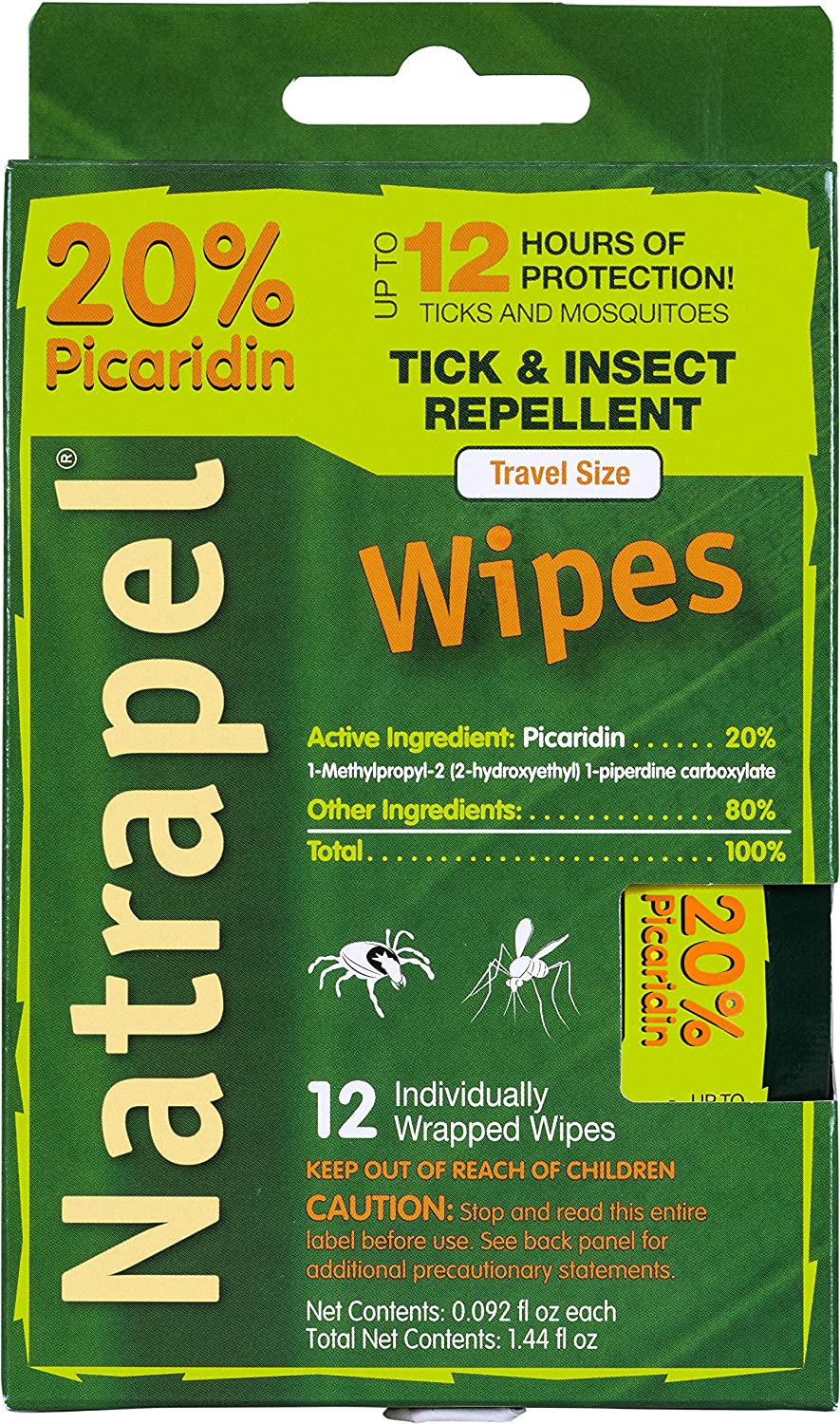 By Craig Basset, Expert Reviewer for Repellent Guide

published: Aug 25, 2023 | updated: Aug 27, 2023
Under the Stars: There's something purely magical about camping in the woods and gazing up at the night sky. What isn't magical? Being the main course for mosquitoes. On our latest trip to the wilderness, armed with my new acquisition, the Natrapel® Picaridin insect repellent wipes, I was determined to keep the bugs at bay.
First Encounter: We reached our campsite, and I could already sense the insects planning their attack. Out came the individually-wrapped wipes. I was pleasantly surprised by their size, making application effortless. Covering my neck, face, and arms felt more like using a refreshing wet wipe than a repellent.
Kid-Tested: As a parent, applying repellent on my 7-year-old is an Olympic event. With the wipes, the usual squirmy, "It's cold!" reactions were replaced with giggles. It was less messy, and she even tried to help apply it.
Day to Dusk: While fishing by the lake during the day and later, enjoying a campfire cookout, not a single bite. I was particularly impressed by the lasting effect. It seemed that everything from mosquitoes to those pesky black flies gave me a wide berth.
Disease Prevention: Knowing that these wipes are designed to repel ticks and mosquitoes potentially carrying dangerous diseases added an extra layer of relief. Especially with recent news reports on the rise of Lyme disease and Zika virus, feeling protected is invaluable.
On-the-Go Protection: Their compact nature meant I could pop a few in different locations: my backpack, car glove box, and even my jeans pocket. This accessibility ensured reapplication was easy, though truth be told, I only needed it once during our 48-hour trip.
Gear Safe: A huge win was knowing it wouldn't damage my synthetic gear. After a previous repellent caused my favorite jacket to discolor, I was particularly cautious. Happy to report no casualties this time!
In Retrospect: My weekend in the woods, usually marked by itchy souvenirs, was remarkably bite-free. The Natrapel® Picaridin wipes were not just effective but also user-friendly, making the experience enjoyable for the whole family. If you're an avid outdoorsy person or even just planning a backyard BBQ, give these wipes a go. They've secured a permanent spot in my camping essentials. Happy adventuring!