Lifesystems Portable Mosquito Killer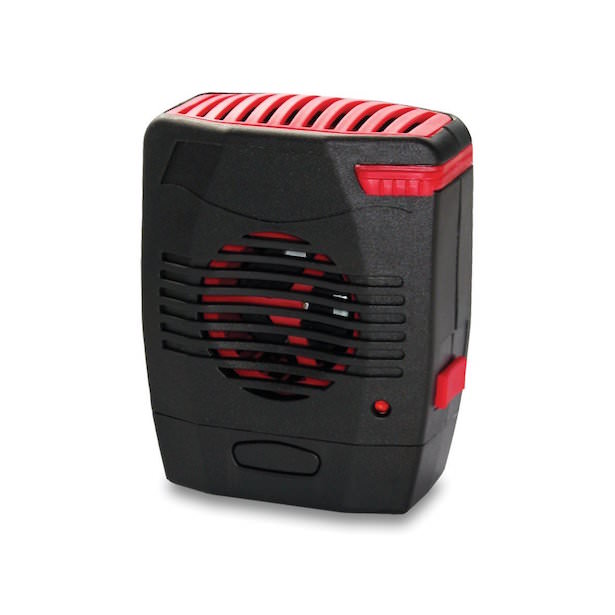 The Lifesystems Portable Mosquito Killer is a battery powered insect killer unit that can be used independently in large tents, huts and hotels where mains power is not readily available. The unit slowly propels an odourless scent that is harmless to humans, but extremely effective against biting insects.
The Portable Mosquito Killer unit is supplied with a single cartridge that provides up to 7 nights protection before it needs to be replaced (replacement cartridges are available separately). The unit requires 2 AA batteries which will also last approximately 7 nights.
We used this in the large tents for a month long trip to Kenya and weren't bitten once. It's battery powered so just make sure your batteries are charged. Being battery powered makes it ideal for camping trips in mosquito infested areas.
Tip
Make sure you pack spare batteries and replacement cartridges.